Mini Dehumidifier Bedroom Dryer Office Dehumidifier Basement Dehumidifier Home
$8400

$84.00

Save $23
Tax included.
Shipping
calculated at checkout.
---
---
Item number: GZ-1608-3
Applicable area: 10-20 square meters (㎡)
Water tank capacity: less than 1 liter
Dehumidification capacity: less than 1 liter/hour
Rated voltage: 100-240 (V)
Rated frequency: 50 (Hz)
Rated power: 25 (W)
Maximum dehumidification volume: 300ml
Dehumidification rate : 200- 300ml/24 hours
Body volume: 150*125*2 10mm
Water tank capacity: 800ml
Applicable area: 10-30m'
Water tank environment: 15C < 40C more than 45% humidity
Adapter power supply is 100-240V universal voltage
Our water tank is still a large 800ml water tank, generally only 500ml, which is 1.6 times larger.
Our fan is a silent fan, which is much quieter than the general one.
Through careful design and experimentation, using the floating touch switch design of the water bottle full of water, the machine will stop working, and the automatic power-off will be realized when the water is full.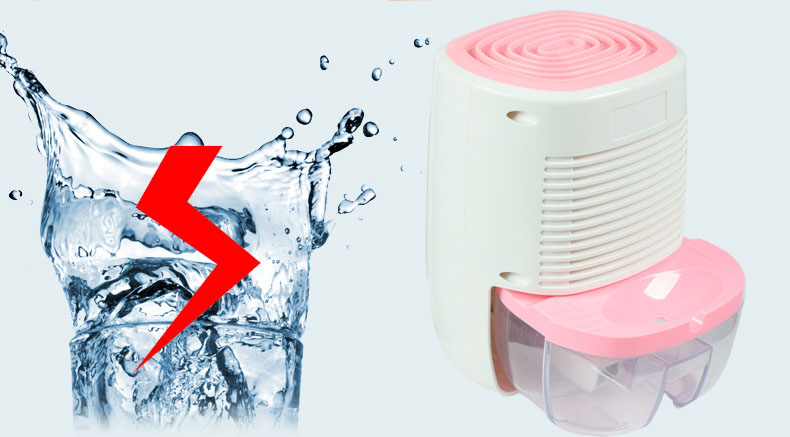 One-button start
Simple to use, just press the start button to dehumidify, save time and be smarter.
Silent noise reduction
Large air duct inlet and outlet design, smooth air circulation and reduced wind resistance, making the dehumidifier work more quietly. Mute drop ≤30dB
Semiconductor refrigeration technology
Model is 12703 , 40*40mm
The specifications are small and cheap. The standard laboratory parameters are 250ML for 24 hours. The space is 2 square meters, and the humidity is 95% and the temperature is 25°C. Dehumidification capacity reaches 250ML ./24H
800ml large capacity water tank
The 800ml capacity can effectively solve the problem of frequent water full, and you can clean the water in the water tank from time to time when you don't need it, and you can clean it according to the indicator light.